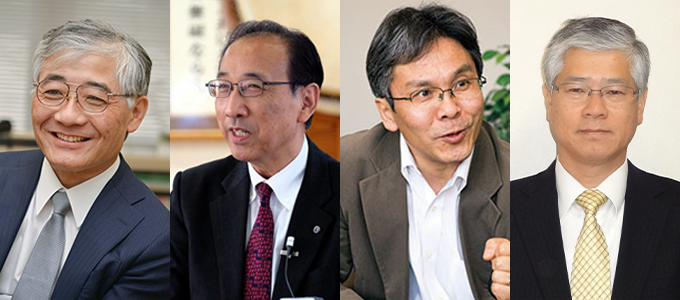 On March 18, 2023, the Lotus Student Forum was held. The 11th class of Gakurin Lotus students, who graduated from Tohoku University in March and are now on her way to becoming  medical doctor, gave a graduation report titled "Gakurin Koju: Learning as a Lotus Student and Determination as a Medical Doctor".
In addition, seven Lotus students reported on their post-graduate studies in as diverse as medicine, educational research, electronics and information science and engineering, public policy, aerospace science and engineering, international public policy, and chemical systems engineering.
Afterwards, Lotus Selection Committee members, including Professor Emeritus Tadao Saito of Tohoku University, Professor Emeritus Toshio Koike of the University of Tokyo, Professor Yoshihide Uchiyama of Aoyama Gakuin University, and Professor Yoshinobu Soeda of Miyazaki University, served as facilitators and divided the participants into groups to engage in dialogue about how to live and research as faith-inspired researchers and professionals.