Gakurin welcomes new lecturers including Professor Masaya Kobayashi of Chiba University in Politics and Public Policy, Mr. Hajime Ozaki of Kyodo News in Communication Theory, and Professor Renta Nishihara, President of Rikkyo University in World Religions -Christianity. Lectures on liberal arts and world religions are important part of Gakurin studies.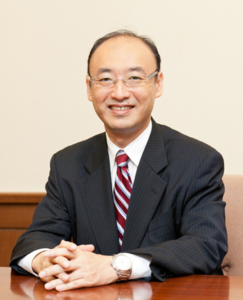 Prof. Masaya Kobayashi
Gakurin Lecturer of Political Science
Professor, Graduate School of Social Sciences, Chiba University; Director, Center for Public Research, Graduate School of Humanities and Public Administration, Chiba University
Prof. Masaya Kobayashi, active at the cutting edge of political science and public philosophy, has joined as a Gakurin Lecturer, sharing theories of political philosophy such as  "liberal communitarianism."  He discussed the construction of a "flourishing society" from new fields such as positive psychology. "Hakunetu-kyoshitu (classroom of heated debate)" that tackles moral dilemmas offers a new style of lectures in Gakurin.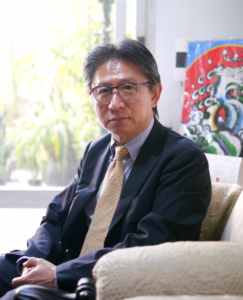 Mr. Hajime Ozaki
Lecturer of Communication Theory at Gakurin
Former New York and Geneva Bureau Chief for Israel for Kyodo News
While looking at the history of media, he analyzes the characteristics and mentality of the digital native generation and the communication modes and tools of the near future. He discussed the need to consider the contemporary development of Buddhism based on an assessment of the rapidly evolving trends in communication.